Building Envelope Solutions
BRINC Building Products is a high-performance building material manufacturer headquartered in New Bethlehem, PA. Our mission is to provide simple, innovative, and effective building envelope solutions for the U.S. and Canadian markets. 
BRINC is the manufacturer of ThermalBuck, the high-performance window buck, and ThermalTight – which combines rigid insulation by Neopor and a high-performance WRB into one, easy to install panel. ThermalBuck & ThermalTight are the key components in the complete ThermalTight System for the building envelope.
---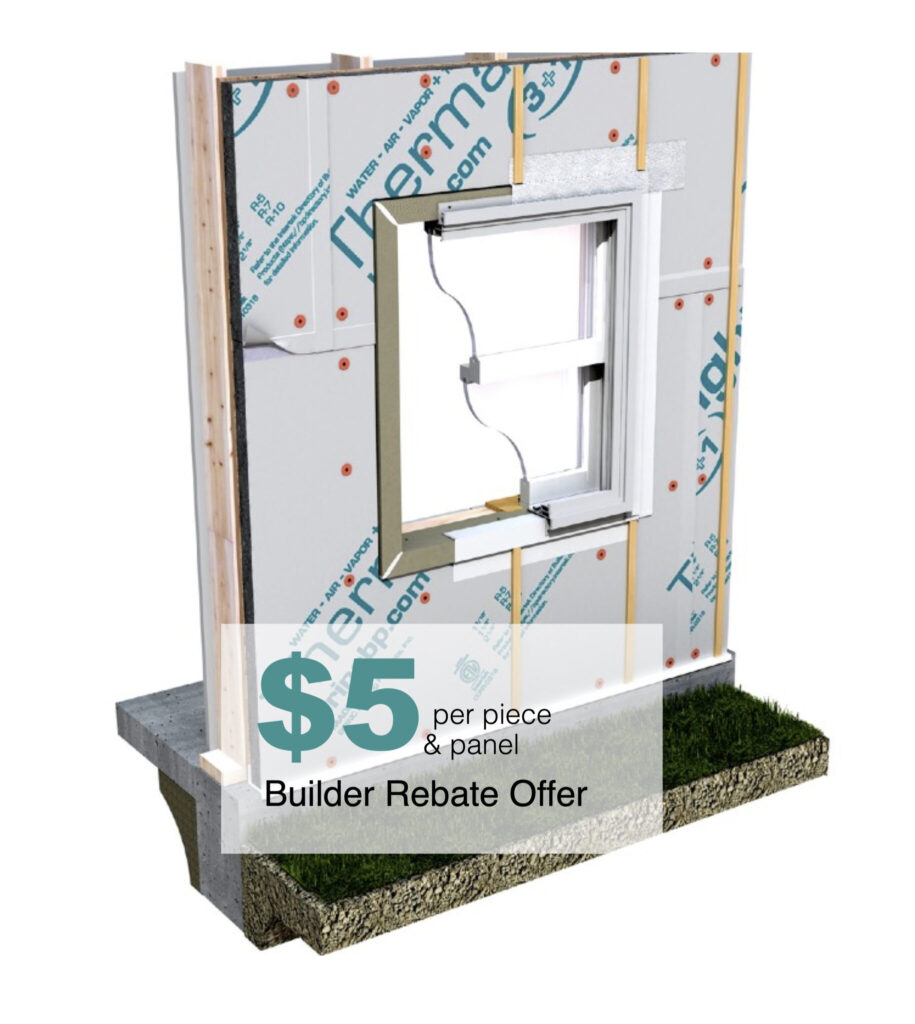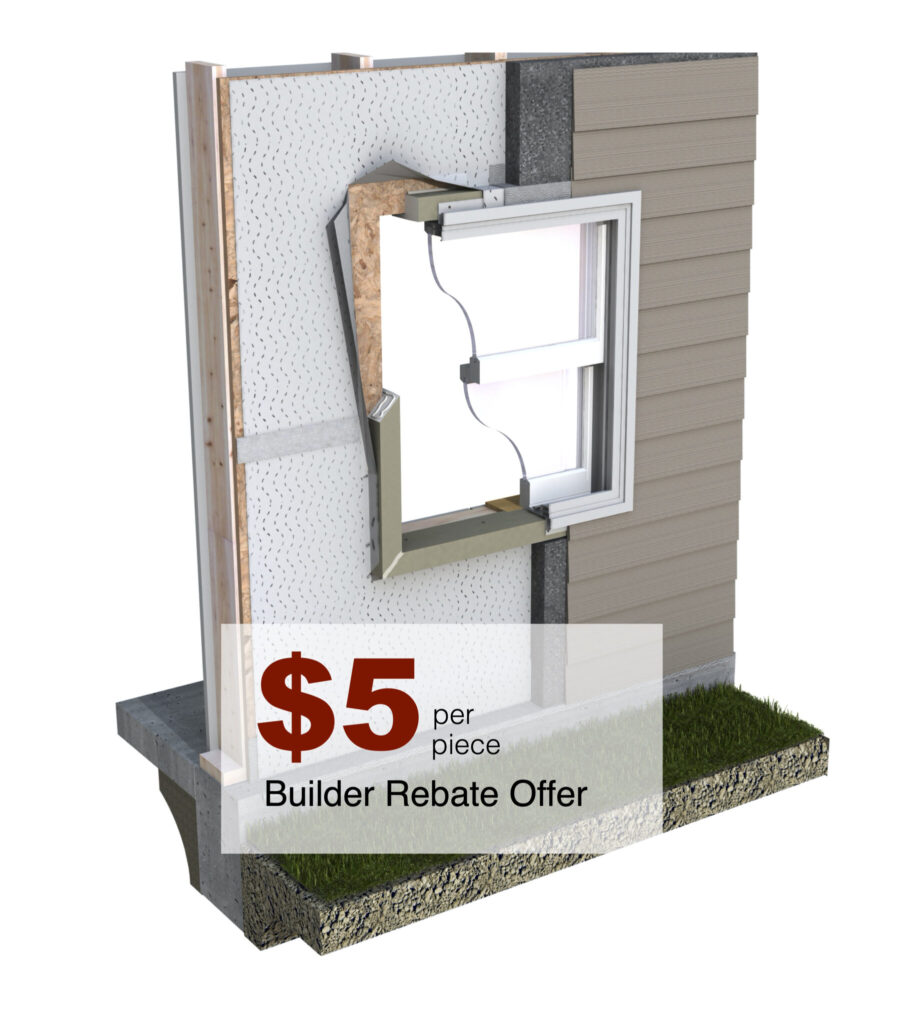 Builder Rebate Offers 
There has never been a better time to build better. Now though December 31, 2020 – Earn $5 back on EVERY piece of ThermalBuck and EVERY ThermalTight panel!  Get offers.
The ThermalTight

™

System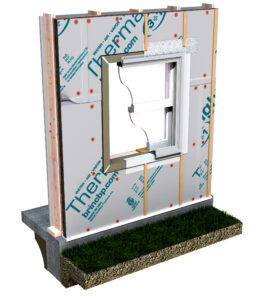 The ThermalTight™ System makes it easier to build better, with a wall system that solves the challenge of building airtight, watertight, continuously insulated to limit thermal bridging, and designed to stay dry – while ensuring a simple, labor-saving installation process.
Backed by a 15 year warranty, the components include: ThermalTight, ThermalBuck, BRINC Flashing Tape, BRINC Flexible Flashing Tape, BRINC Double Sided Tape, DAP® DYNAFLEX 800 sealant and DAP® DRAFTSTOP 812 spray foam. Learn more about the ThermalTight™ System components here.
---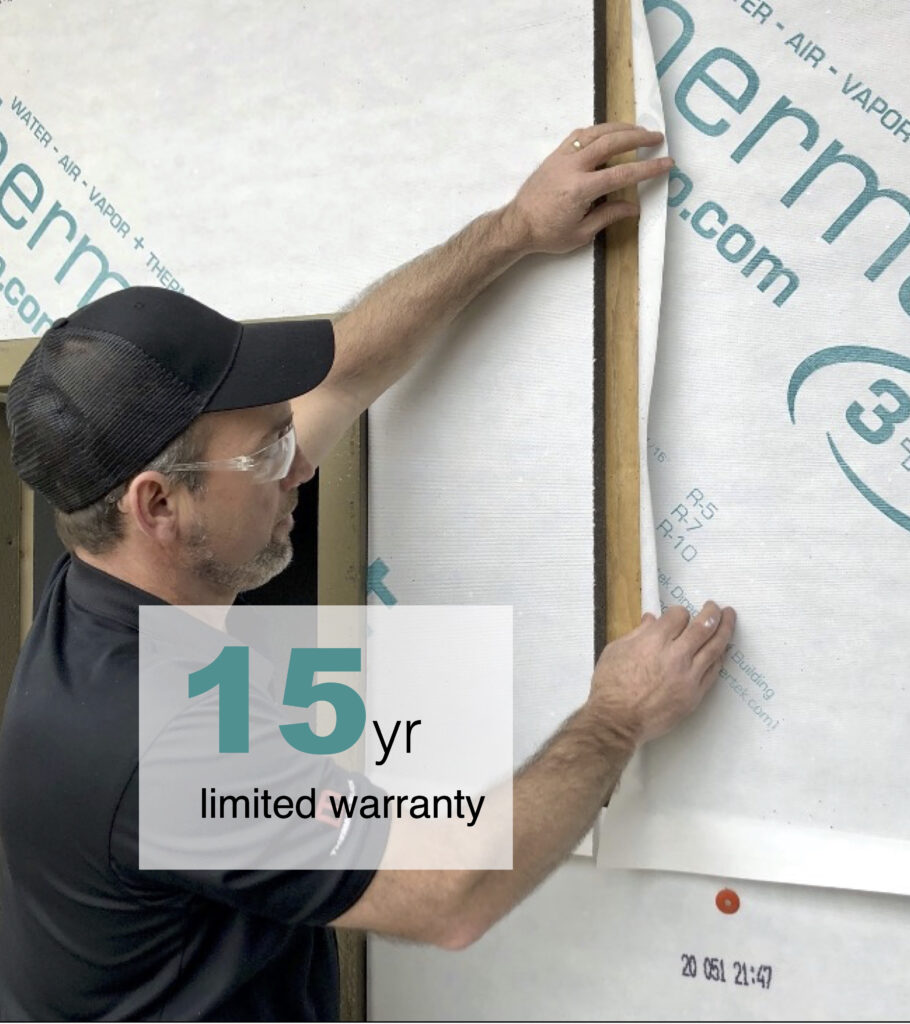 ThermalTight

™
Each ThermalTight panel combines two essential building envelope materials into one, easy-to-install panel: Neopor® GPS semi-vapor permeable rigid insulation by BASF, and a high-performance, self-gasketing WRB laminated to the exterior of the panel, that acts as both a water and air barrier.
"ThermalTight is one panel that controls water, air, and thermal – while allowing vapor to pass so the building can dry. It simplifies good building science."
——————————————     John Brooks, President, BRINC Building Products
The self-gasketing, vapor permeable WRB features a patent-pending flap system to eliminate the "reverse shingle" common with panel systems that require taping on top of seams. By adhering it to the outside of the rigid foam, ThermalTight creates one of the most effective air & water barriers for the building envelope.
Learn more about ThermalTight here.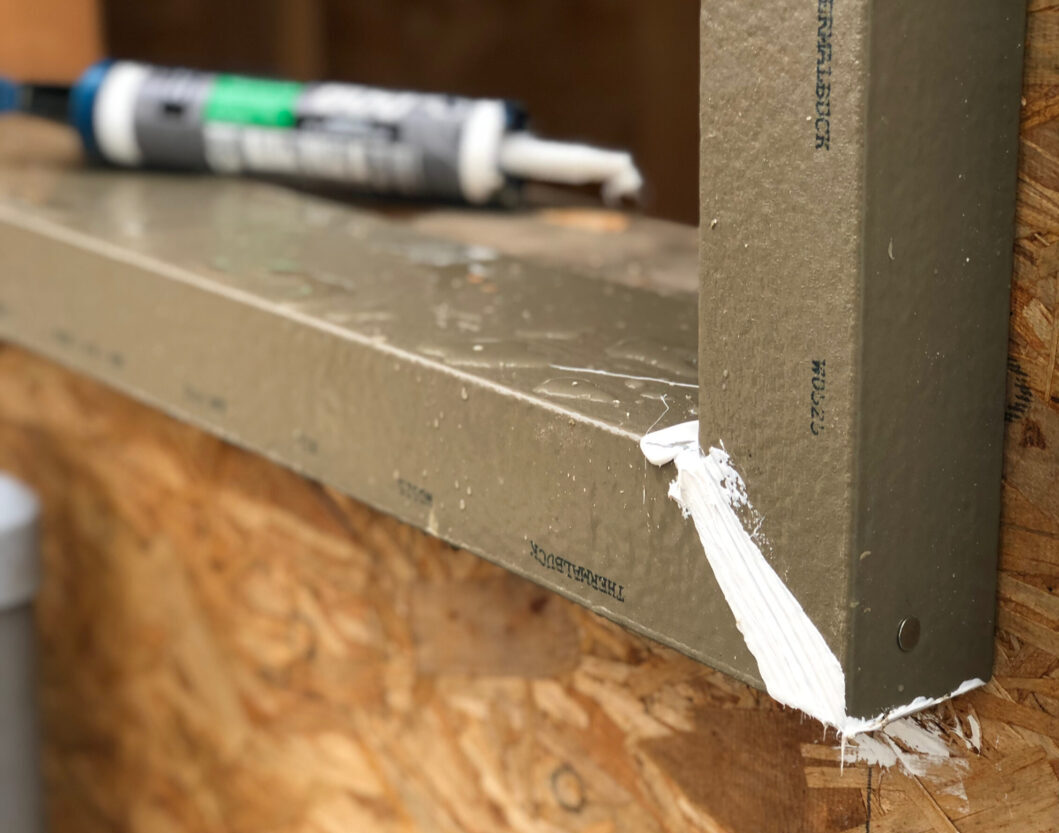 ThermalBuck

™
ThermalBuck solves a number of common issues architects and builders face when installing windows and doors with continuous insulation and/or rainscreens. It extends the mounting point to create a flush plane for cladding, and insulates the rough opening, limiting thermal bridging around windows & doors.
"If a window isn't installed properly, it won't matter how energy-efficient it is."———-Robert Clarke, Founder and Vice-President, Alpen HPP
Ideal for all types of exterior insulation: mineral wool, EPS, GPS, Polyiso, and XPS, ThermalBuck limits thermal bridging at the rough opening. Made up of a high-density EPS with a waterproof coating, it prevents compression of the insulation, ensuring an airtight and watertight building envelope. ThermalBuck is the continuous insulation solution. 
Learn more about ThermalBuck here.